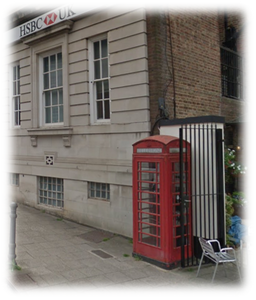 New defibrillator cabinet in Sevenoaks.
Dear all,

In March 2020 we took ownership of the Red Telephone Box on the High Street, Sevenoaks, alongside the HSBC.
 
The intention is to convert it from a telephone box into a defibrillator cabinet that will allow access to anyone 24/7, 365 days of the year. As was highlighted by the recent incident involving footballer Christian Eriksen, cardiac arrest can hit anyone, anywhere, at any time without warning. The faster a defibrillator (or "defib") can be used to help a person who is suffering cardiac arrest, the more chance they have of survival.
 
The last year has dealt a huge blow to the way charities operate and to the funding that is available to help community projects. We have been fortunate to receive help from both Sevenoaks Town Council and the Sevenoaks Round Table in the renovation and refurbishment of this box, while we supply the defib unit and the code-locked box that is accessed by calling 999 and initiating the prompt arrival of professional medical help.
 
The cost of the unit, box and conversion kit is £1,908.
 
Water Search and Rescue Team, supported by our Friends charity, has an aim to protect life in and around water, in situations ranging from major floods to missing person searches. To achieve this our responders are medically trained to a pre-hospital care level, and we are working with communities across the country to put lifesaving resources in places where they may be needed.

On behalf of the team, we would like to say a huge thank you for any support you may be able to offer to secure initial funding for this project for your community, and for its maintenance in the future, with the hope that it will be there to save a person's life. Donations can be made online through this QR code or by sending a cheque to the address below made payable to: Friends of Water Search and Rescue Team.
Richard Bower
WSART
National Lead
rescue@wsart.org.uk

Rob Gillies
FoWSART Charity
Chair of Trustees
friends@fowsart.co.uk
Click here to donate or scan below.  
---